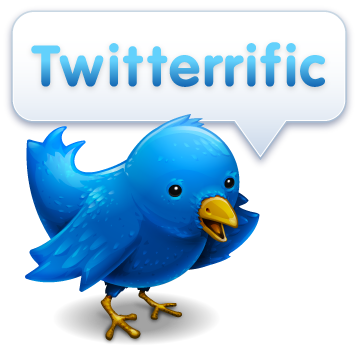 Twitterrific for the iPhone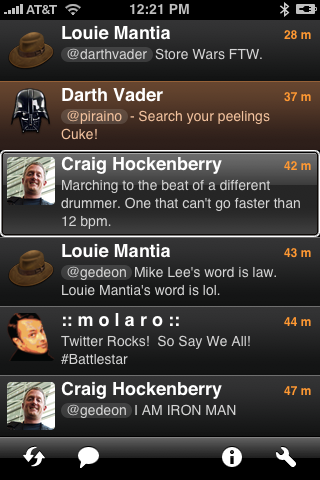 The main list view for the application.
Note that the height of each tweet matches the content. Active links are used for @screen_names and any text that begins with "http".
The toolbar at the bottom of the screen can be used to refresh the list, post a new tweet, view details and configure the application.
Double tapping on a tweet takes you to the next screen.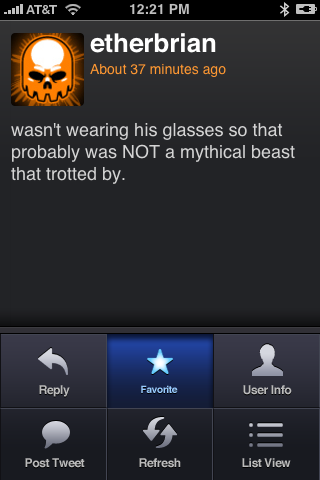 This view provides a detailed look at the tweet.
In this mode, tweets can be scrolled up and down, much like pictures in the Photos application. Double tapping on the tweet returns you to the main list.
The favorites button is very useful to mark tweets that you want to view when you return to your desktop computer.
Pressing the User Info button flips the tweet to reveal the following screen.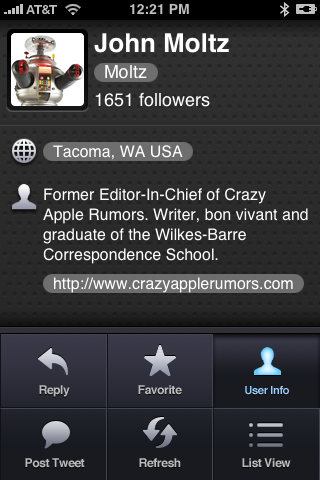 This is the "backside" of the tweet showing more information about the author.
The links shown here open the user's page on Twitter, the Maps application with their location, and their homepage.
Pressing the post or reply buttons brings up the next screen.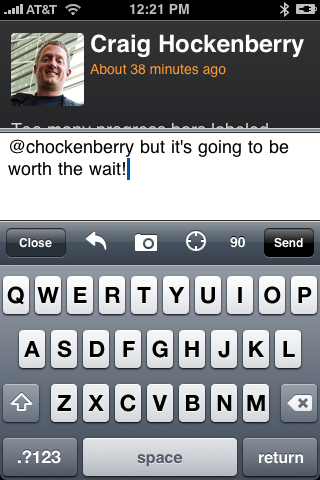 This is the interface you use when posting a new tweet.
The arrow icon can be used to switch between a reply, direct message and a post—preserving typing as you change. The counter shows how many characters are remaining and lights up when you get close to the end.
The camera icon lets you take a picture or select a photo from your library, upload it to TwitPic, and append the link to your tweet. You can compose your tweet while the photo is uploading.
The target icon determines your current location and updates your Twitter profile. Tweets made nearby will be displayed with a link to the Maps application, making it easy for you to locate your friends.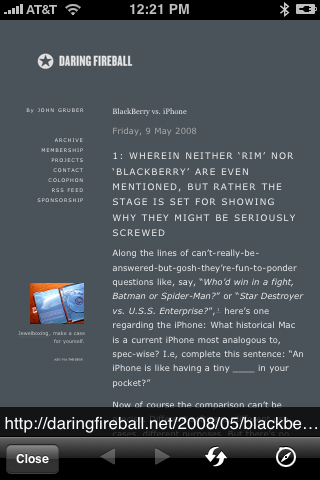 When you click on a link in Twitterrific, this view is displayed.
This "mini-browser" makes it quick and easy to check out what someone has posted. The address bar expands tiny URLs immediately and there is basic navigation.
If you want to bookmark or view the page in Safari, you can tap the compass toolbar icon to transfer the page.